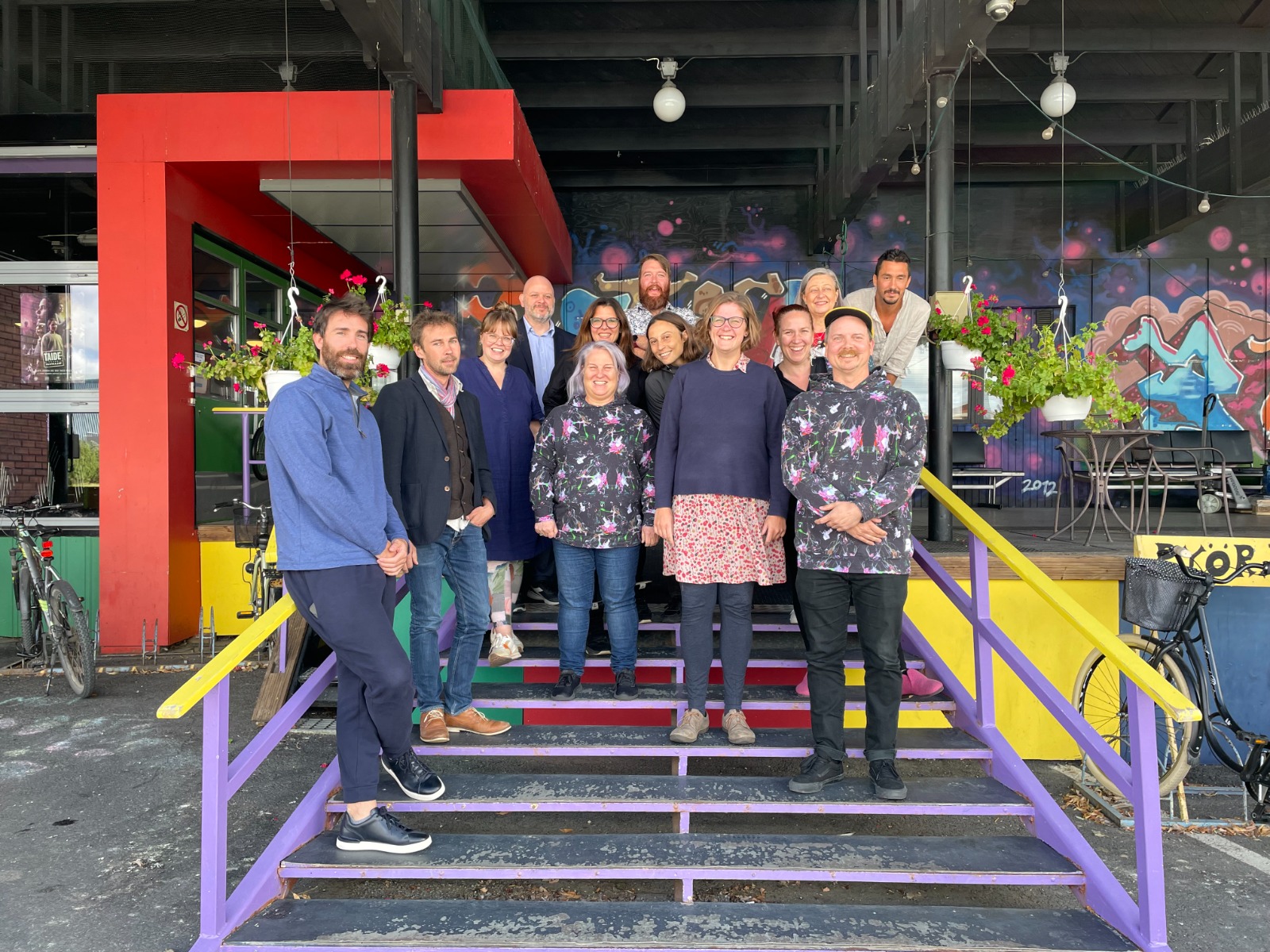 What is CTF Advanced?
CTF Advanced is a 2.5 year project led by Sorin Sirkus with the objectives to:
form a network (both local and European) of youth circuses, social circus trainers, social work organisations and institutions as well as youth work organisations
evaluate CTF 4 to 6 from the data collected and by interviewing trainers and organisers
update the CTF Guidebook according to the evaluation
plan a follow-up strategy and peer network for social circus trainers who have gone through CTF (total 120 persons after CTF 6). 
The whole project extends from March 2022 to June 2024 (28 months)
Timeline
There will be two transnational meetings in Finland, and four learning & teaching activities . Four results/intellectual outputs will be developed by the end of the project.
Sept 2022 – Kick off Meeting

Nov 2022 – Workshop 1 – Prague

Feb 2023 – Workshop 2 – Stockholm

March 2023 – BIG Meeting – Galway

Oct 2023 – Workshop 3 – Italy

Feb 2024 – Conclusion Meeting
Workshop 1 - CIRQUEON (22 & 23 Nov 2022)
All partner Organisations were present to discuss the preliminary findings from the researchers and other key elements for improving the CTF in action program. Discussions took place in the form of focus groups, lead by Ilaria Bessone from Altro Circo, looking at; how to develop the associate network of affiliate organisations; ensuring quality in terms of preparation and continuity between CTF modules; desired participant profiles; clearly defining goals and objectives for the training; developing new tools and evaluation strategies; working with specific target groups; developing the language used in the guidebook to be more gender neutral and inclusive; and paying close attention the mental wellbeing and safety. 
Workshop 2 - Cirkus Cirkör (16 & 17 Feb 2022)