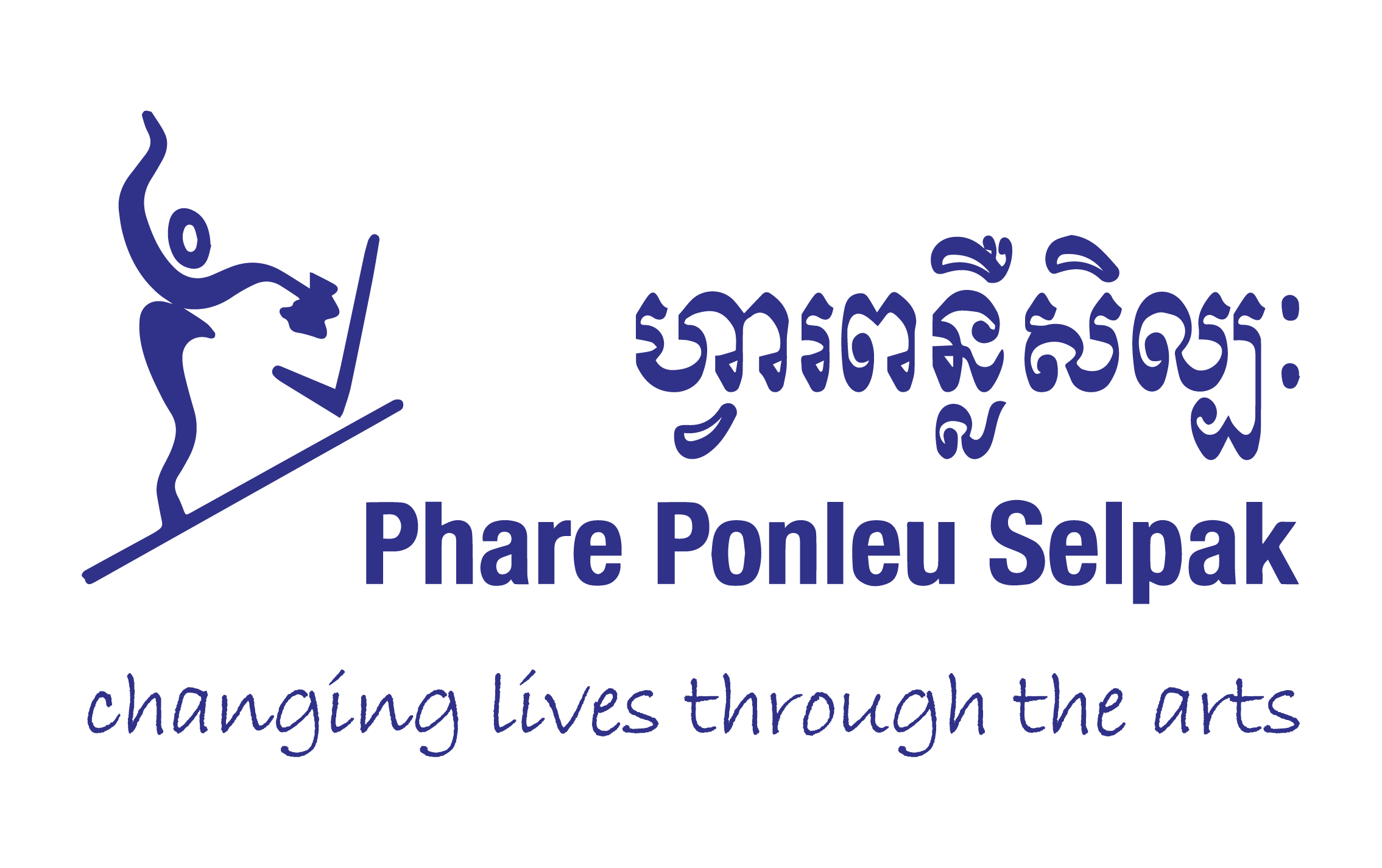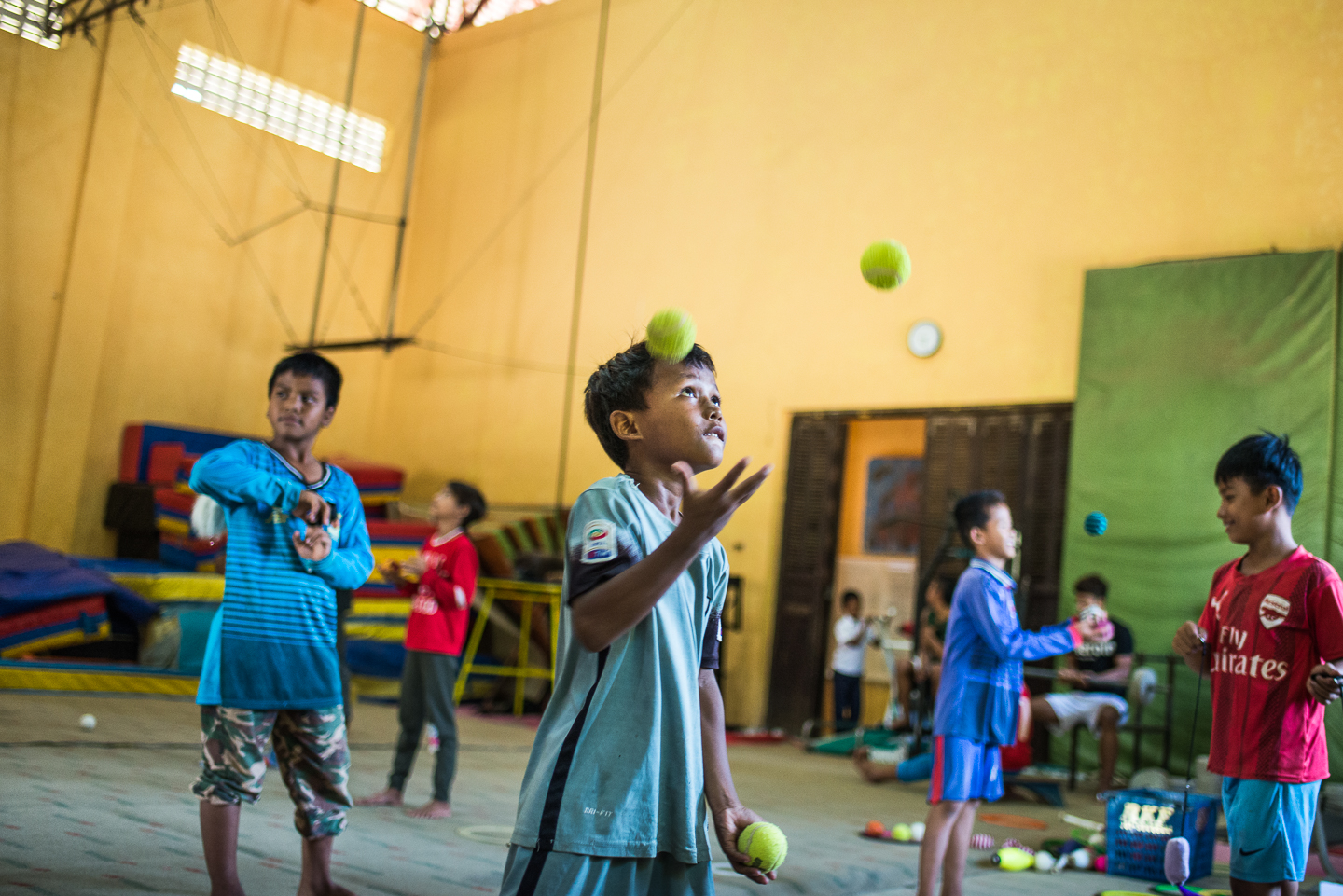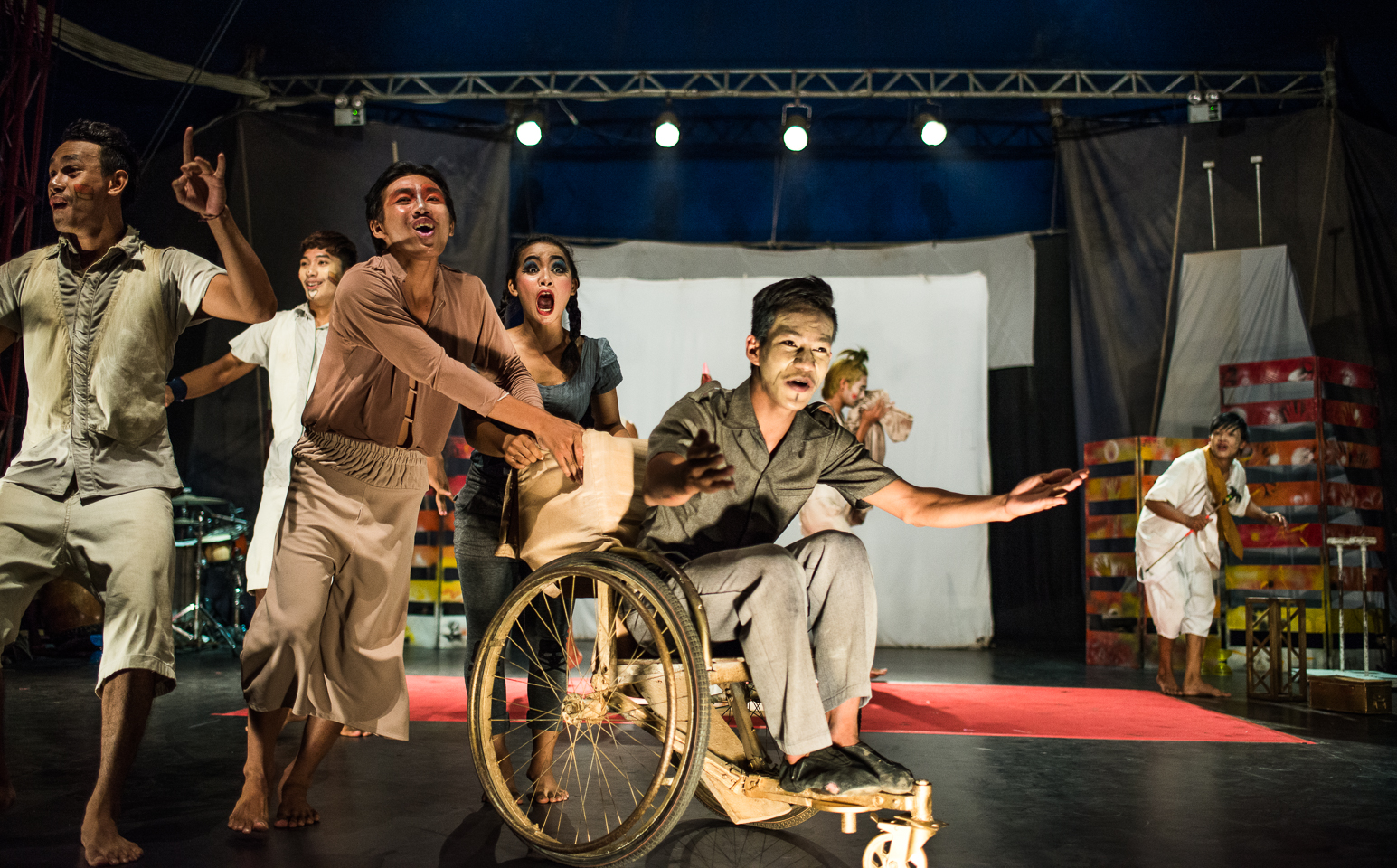 Location Battambang, Cambodia
Year established 1994
Caravan Member since 2019
Students per week 1000
Aim Changing Lives Through the Arts
Phare Ponleu Selpak (PPS) is a Cambodian non-profit arts school located in Battambang, offering support to children, youth and the surrounding communities through artistic, educational and social support programmes.
The idea of Phare Ponleu Selpak – meaning "The Brightness of the Arts" in Khmer – was born in 1986 in a refugee camp on the border of Cambodia and Thailand, through the initiative of the French drawing teacher Véronique Decrop, who helped children overcome their traumas from the war through the arts. After the camp closed, Véronique and nine of her young students decided to create an arts centre in Battambang in order to help the most vulnerable children of the surrounding communities. In 1995, following a few years of hard work and construction, Phare Ponleu Selpak opened its doors to their first students.
After several decades, evolutions and efforts, the passion for arts and education is shining more than ever, and we fervently still believe in the arts as a tool for human development and social change. Our purpose: changing lives through the arts.
Over 1,000 students are empowered every year through our schools and programmes: performing, visual and applied arts, leisure classes and vocational training, allowing children and young adults to develop their creativity, communication, concentration and life skills and access a sustainable artistic career whilst preserving and promoting Cambodian arts, heritage and culture.
International Cooperation Projects
EU Aid Volunteers Involvement for Increasing People-Centered Humanitarian Response Capacity "VOL4HA", December 2017 – November 2019.

Youth Circus Projects 
Performing Arts Development for Youth Employment (PADYE), July 2017 – June 2020 

Social Circus Projects
Asian Social Circus Association (ASCA), PPAS is one of a founding member in 2016
CARAVAN
1 Impasse de la Renardière
92220 Bagneux
France
Email : info@caravancircusnetwork.eu
Phone : +33 (0) 6 12 97 23 19
Skype : caravan.network