Caravan has grown in the last decade and become a diverse international network, gathering circus schools from all over the globe. We are proud of the diversity of our members and their varied expertise in the youth and social circus field.

Today, our 21 members come from 18 countries across the globe. They're all different shapes and sizes, but with one common aim to improve peoples' lives though youth and social circus. They are supported by a group of friends. 
AltroCirco Italy 
Ateneu Popular 9 Barris Barcelona, Spain
Cabuwazi Berlin, Germany
Circus Planeet Ghent, Belgium
Circusful Belfast, United Kingdom
Cirkokrog Ljubjlana, Slovenia
Cirkus Bosko Podgorica, Montenegro
Cirkus Cirkör Stockholm, Sweden
Cirquenciel, Beirut, Lebanon
CIRQUEON Prague, Czech Republic
Coraggio Die Kulturanstifter Berlin, Germany
Ecole de Cirque de Bruxelles Brussels, Belgium
Galway Community Circus Galway, Ireland
Kreativni Pogon Novi-Sad, Serbia
Nablus Circus School Nablus, Palestine
Palestine Circus School Ramallah, Palestine
Phare Ponleu Selpak Battambang, Cambodia
Le Plus Petit Cirque du Monde Bagneux, France
Sirkus Magenta Helsinki, Finland
Skala Ljubjlana, Slovenia
Sorin Sirkus Tampere, Finland
Ton sur Ton La Chaux-de-Fonds, Switzerland
Upsala Zirk Saint Petersburg, Russia
Zaltimbanq' Luxembourg City, Luxembourg
Surrounded by a group of FRIENDS
Cirque Hors Piste (Montreal, Canada), Cloughjordan Circus Club (Cloughjordan, Ireland) Courant d'Cirque (Monthey, Switzerland), Dublin Circus Project (Dublin, Ireland), Hringleikur (Reykjavík, Iceland), L'art d'en Faire (St Etienne de Boulogne, France), Metis Gwa (Pointe-à-Pitre, France), Mobile Mini Circus for Children (Kabul, Afghanistan), Norrköpings Ungdomcirkus (Norrköpings, Sweden), Seoul Street Arts Creation Center (Seoul, South Korea), Stiklings (Stoke, UK) Taking Flight (Dublin, Ireland), Zip Zap Circus (Cape Town, South Africa).
Joining the Caravan Family
                Why become a member?
To connect and exchange on an international platform
Collaborate on projects with us and other international circus schools – See Examples here.
Strengthen the capacity of your circus school in youth and social circus pedagogy by becoming a partner in Circus Trans Formation – our flagship, ground-breaking social circus training program – and get free training for your team!
Give your students the chance to share incredible circus experiences with other young people around the world with our youth exchange program.
Take part in research activities, so that you can have an impact on the future of youth and social circus.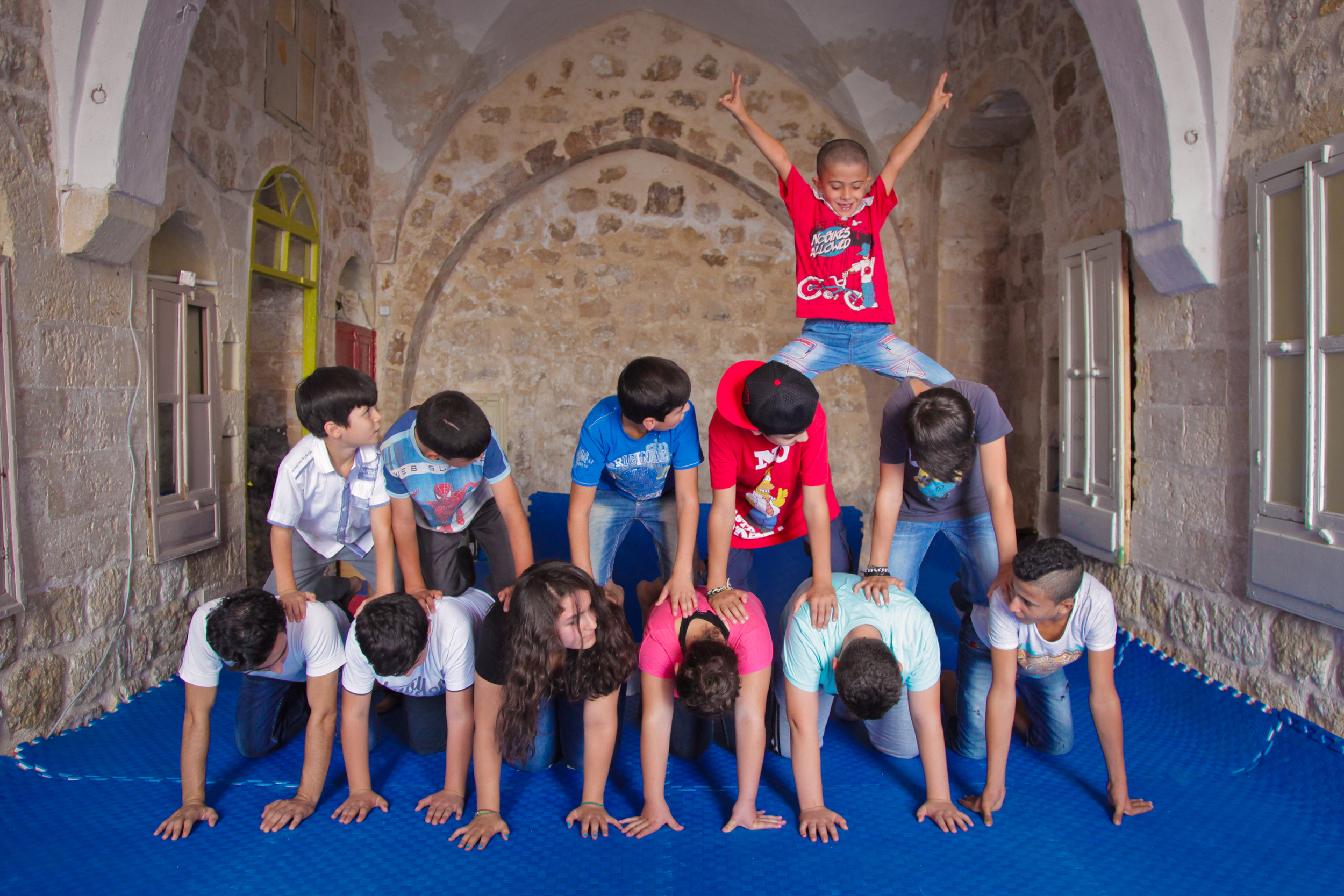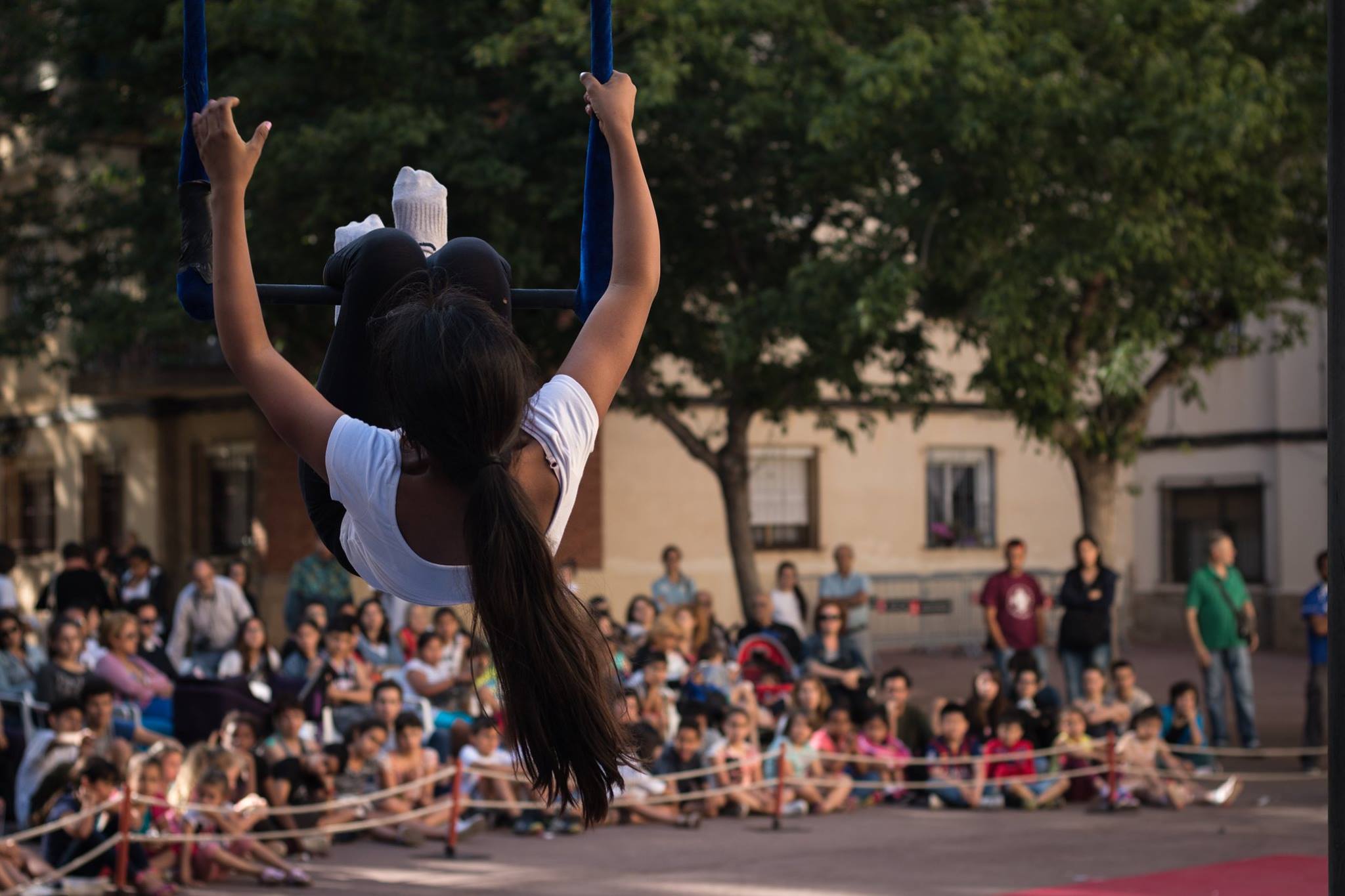 to Connect with your peers around the world

Attend or host the network's general assembly, held twice a year and hosted by one of our members.
Join a cohort of 20-30 international colleagues in the youth and social circus field.
Exchange knowledge and create new international projects.
Enhance your organisation's visibility by taking part in international events and projects. 
to Build the capacity of your circus school
By becoming a Member of our network, you can benefit from a system of multilevel cooperation – your staff, participants, trainers, young people, administrators and leaders alike.
Increase the recognition of your activities locally by being part of an international network and strengthen the legitimacy of your organization.
Boost the reach of your activities through our communication tools – Monthly Newsletter, Social Media, and Website.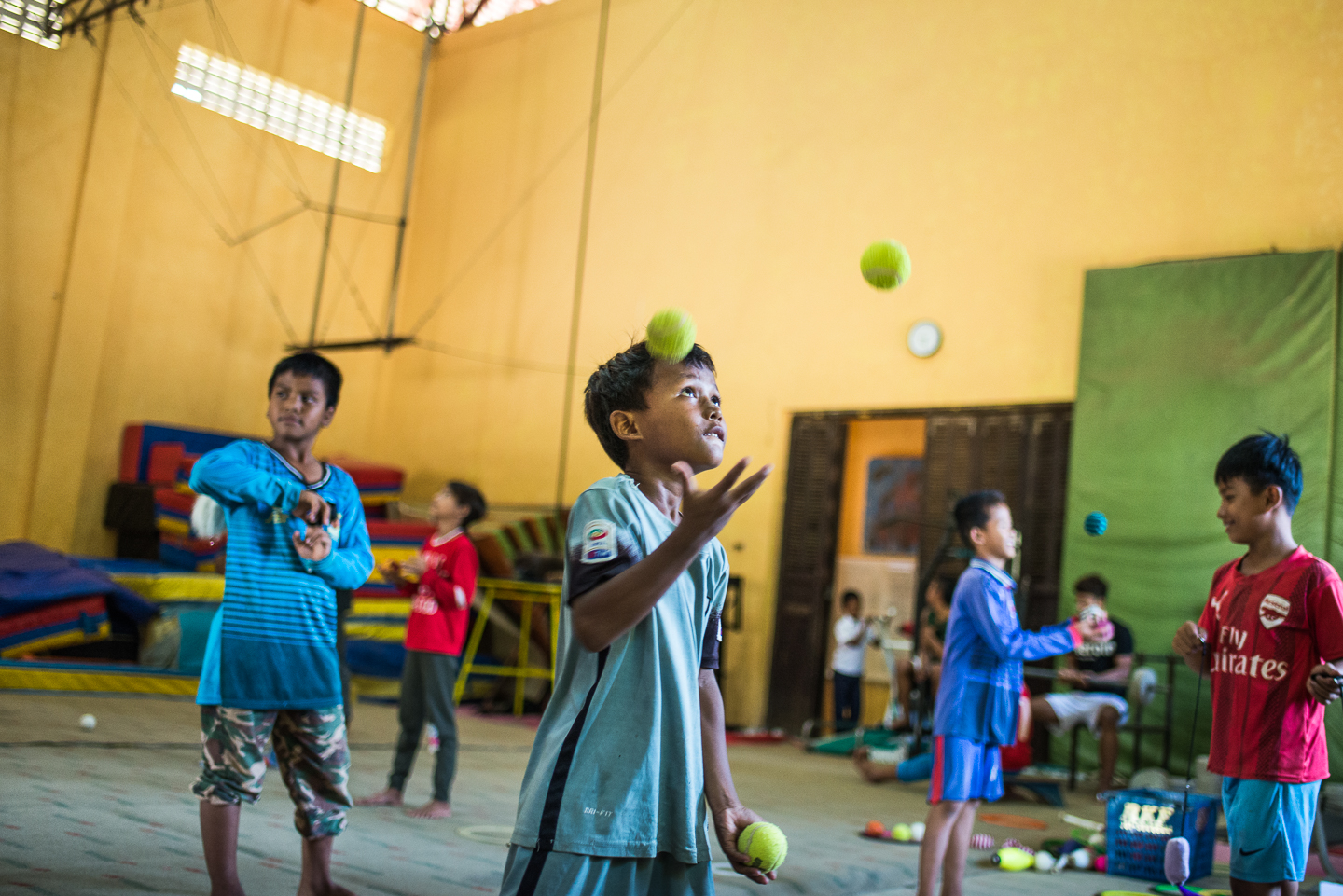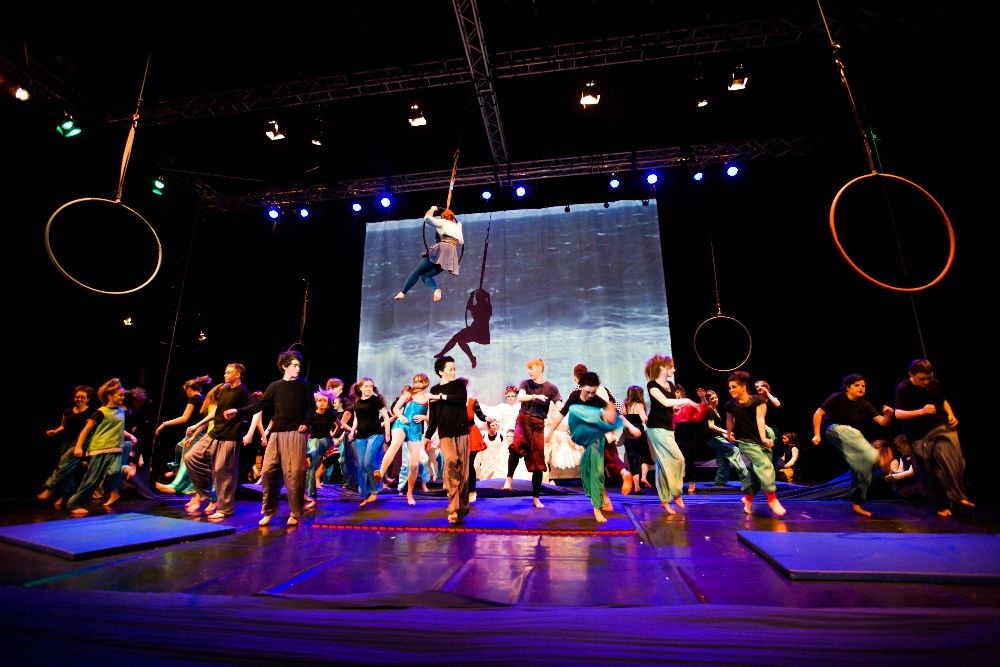 to Use our resources to stay up-to-date in the field
Gain access to Caravan's resources and expertise in the field of youth and social circus and receive regular information about updates and opportunities through our bi-monthly newsletter, and exclusive members only content.
How To Join?
In 2021 we are moving towards a more fair and equal membership system with only one category of 'Member' .  We want to remain a living network with highly involved members who know and trust each other, and feel connected, like a strong family unit. This unit will be surrounded by group of 'Friends' who will to be allied with us and our vision, to support and be connected with our mission.
Members are able to join the board, vote on decisions for the network, are supported with travel money for the General Assembly, receive priority places as partners in our projects, and can send participants for free to our Circus Transformation project.
Our Members can now come from ANYWHERE in the world!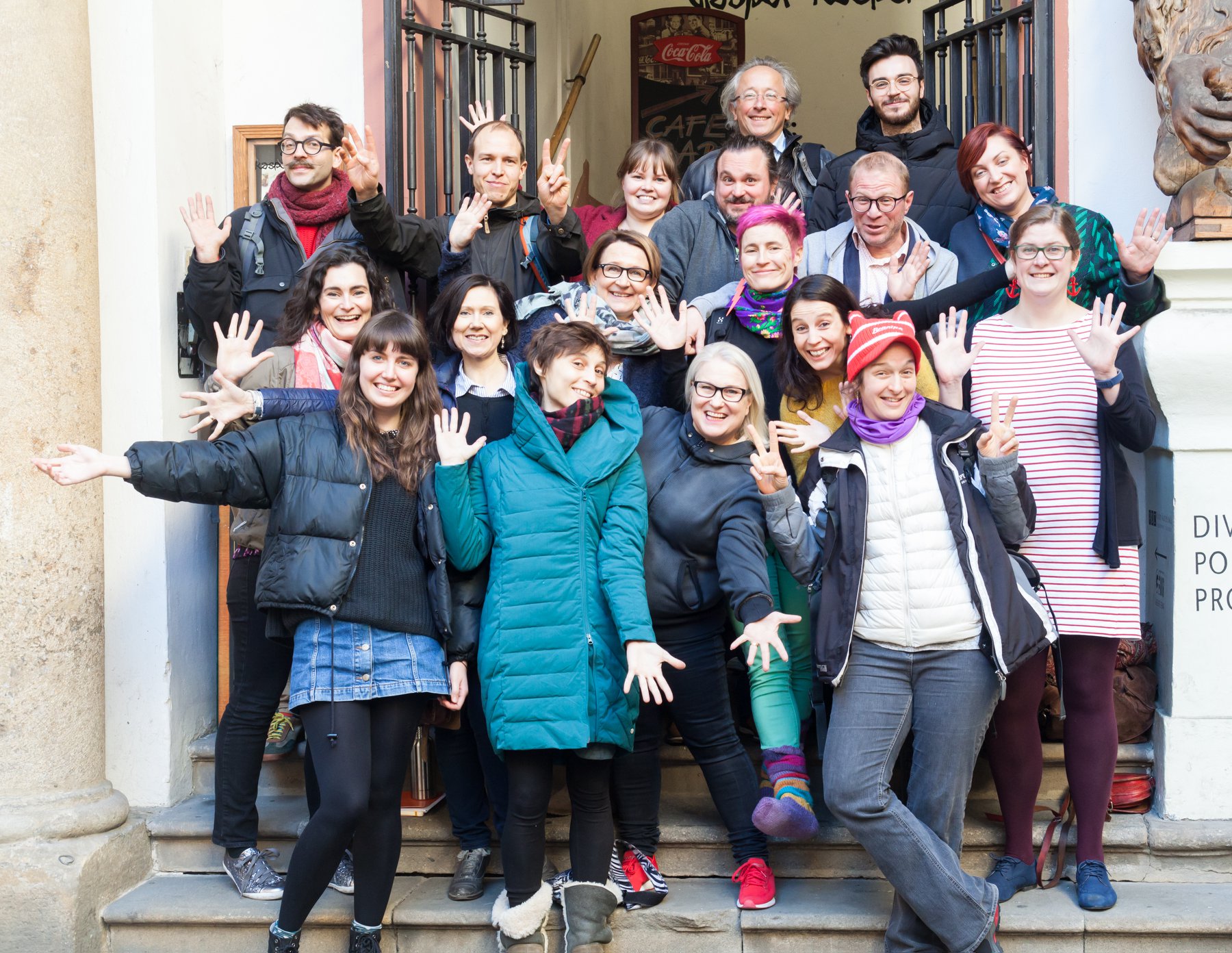 Take the time to read our full Terms & Conditions to see all the benefits you can expect from becoming a Member, and a detailed breakdown of the process involved in joining us. Be sure to have a look at our Guiding Principles as well! We are a friendly and functioning network, full of amazing members who are connected to each other and highly involved, so don't hesitate to contact us for any queries or advice at info@caravancircusnetwork.eu .
We look forward to hearing from you!
The membership process:

1)   Find out if your organisation is eligible for membership
2)  Get in touch with our coordination team at info@caravancircusnetwork.eu to arrange a first online call. They will then take you through the whole process!