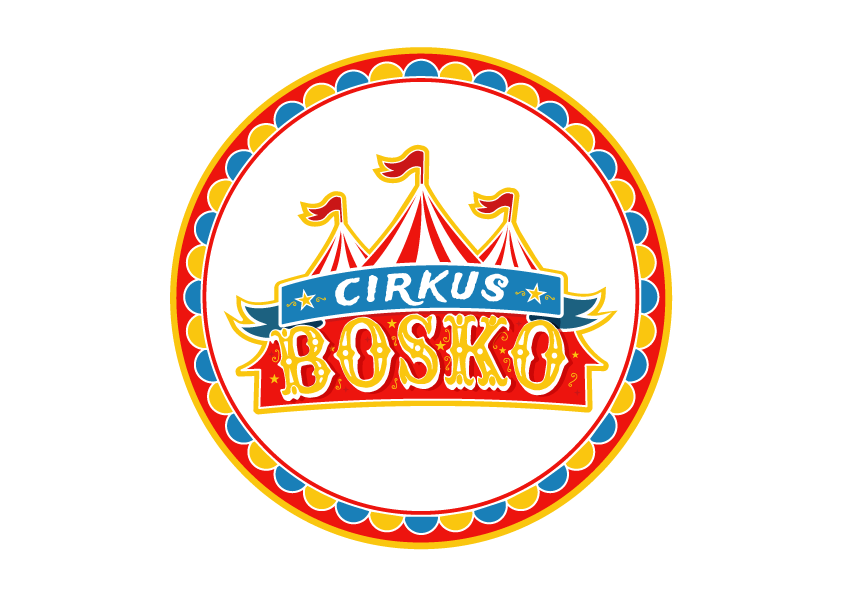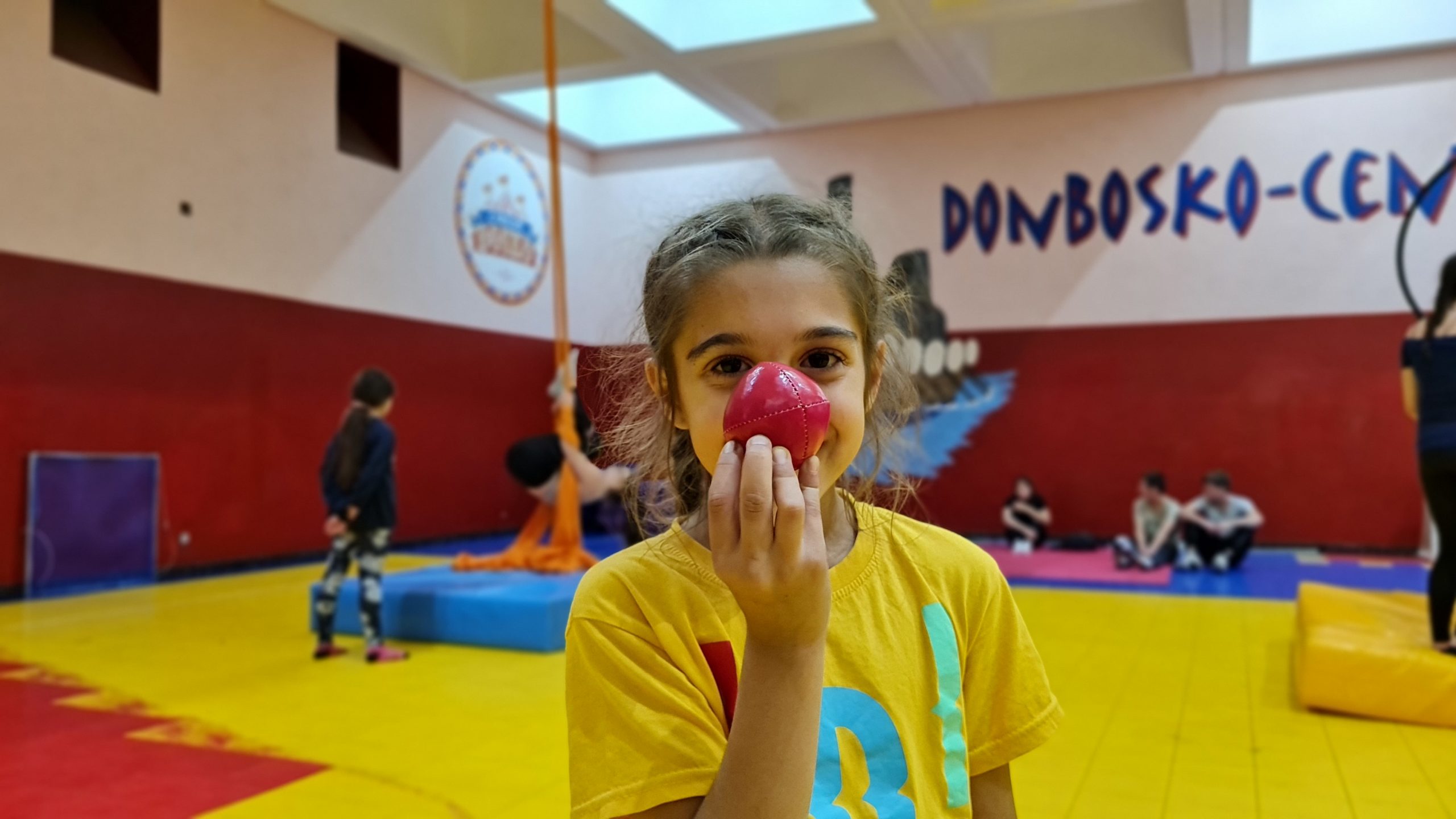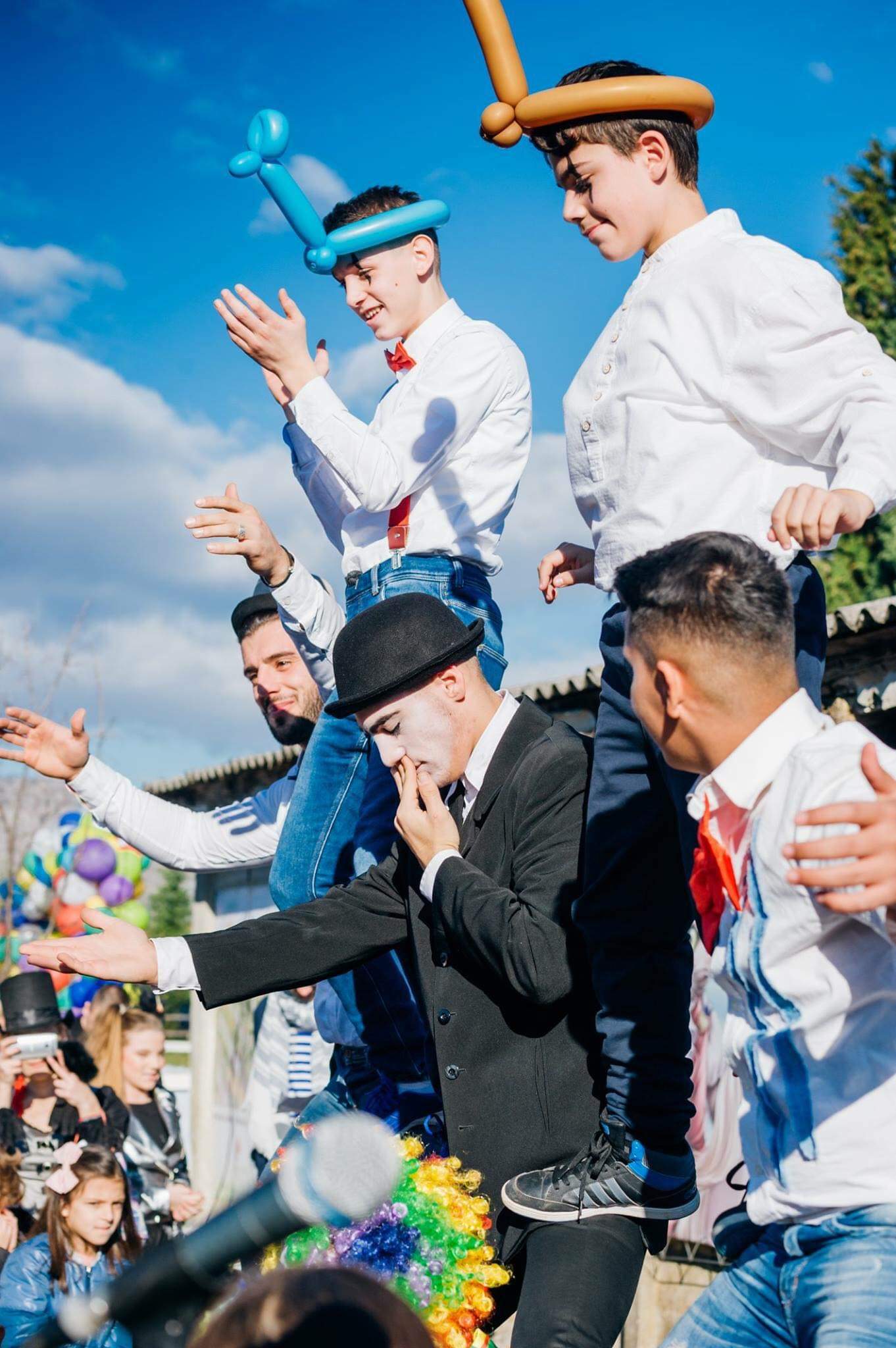 In September 2013 a group of animators and volunteers from Don Bosko center Podgorica, decided to try circus skills, inspired by their colleagues and peers from the organization Skala based in Ljubljana. Two leaders were trained in Ljubljana where Circus Fuskabo was already established. Upon their return they started juggling during the daily programme for children, which attracted kids' attention so very soon the first group was formed and started practicing regularly. The trainers were further trained on international circus trainings in Slovenia, together with youngsters from different countries. This programme had great success in Podgorica, as it is the first and only programme of this type in our country. Our trainers soon started working with other disciplines and some of the children showed great talent and potential.
This group had many performances in our city as well as throughout entire country. They performed in elementary schools, shopping malls, various events, playgrounds, etc. One member of the team spent one year volunteering in Circus Fuskabo in Ljubljana where he gained and improved different skills and techniques of circus art. When he came back, we started with new disciplines within social and youth circus, we connected with other trainers in the city who contributed a lot with their skills. Our plan is to start with the first circus school in Montenegro.
Currently, we offer the following programmes:
Social circus for children from disadvantaged backgrounds

Circus for youth above 18 years

Training for trainers
Our purpose:
With our talent we make the world a little bit better place. We want to share our knowledge, talent and joy with the others, as it also increases our happiness.  
Our motto:
Discover, strengthen and develop personal and creative potential of children and youth; allow them to socialize through circus arts. 
Our goal:
Education of children and youth through preventive system in the area of circus arts;

Develop their creativity, persistence, reflexes, motor skills, concentration and team work;

Personal monitoring through preparation of individual and group performances focusing on mental, social and physical development of the youth.
CARAVAN
1 Impasse de la Renardière

92220 Bagneux

France
Email : info@caravancircusnetwork.eu
Phone : +33 (0) 6 12 97 23 19
Skype : caravan.network