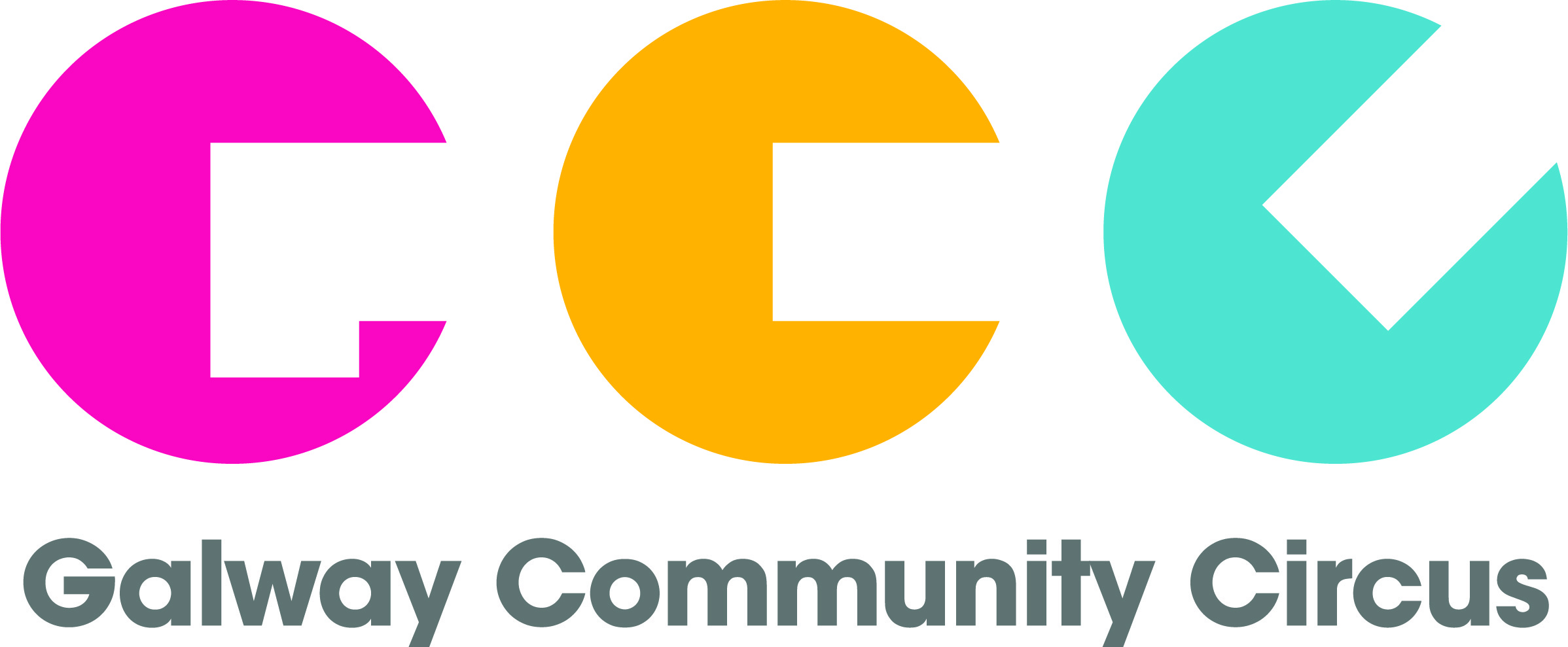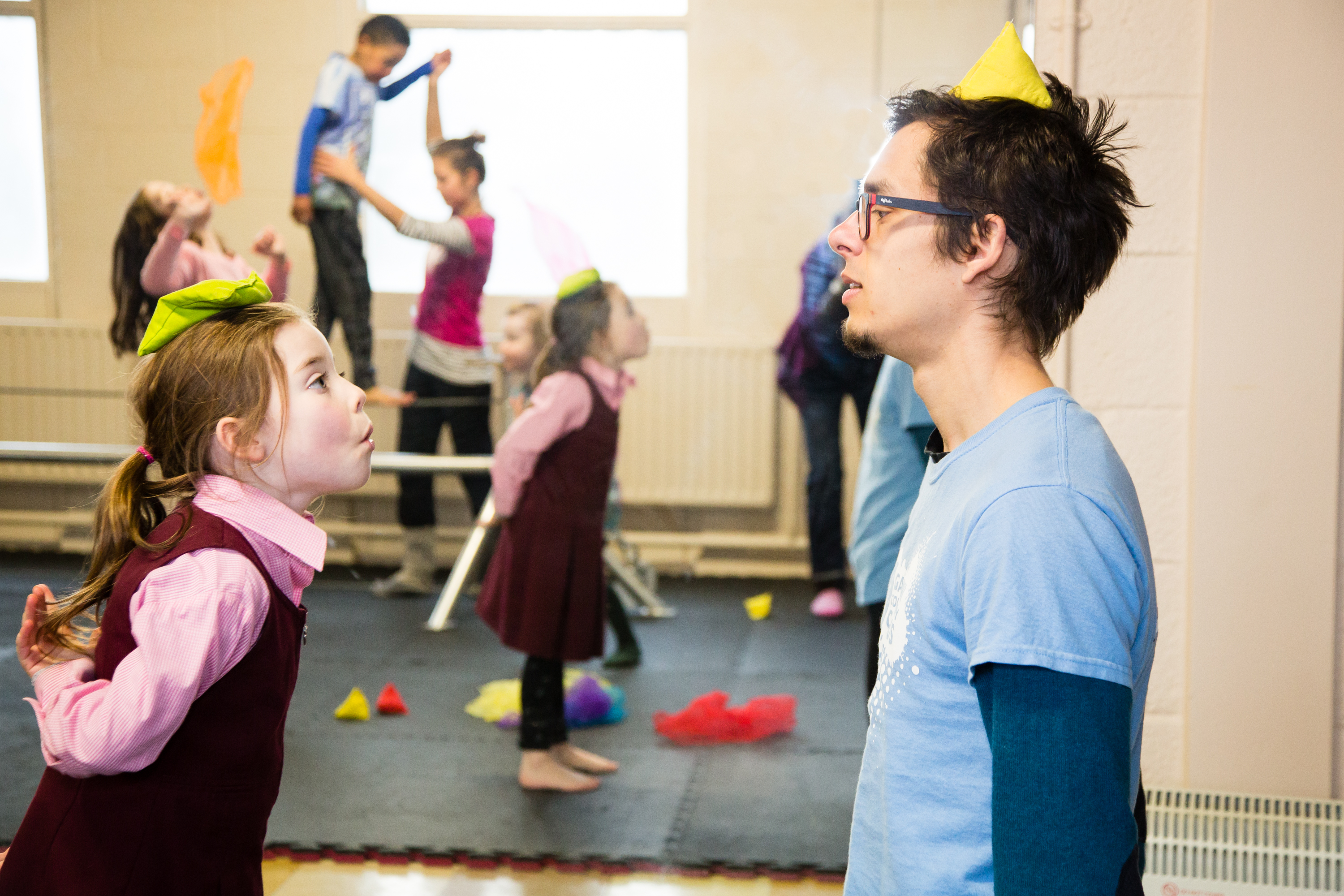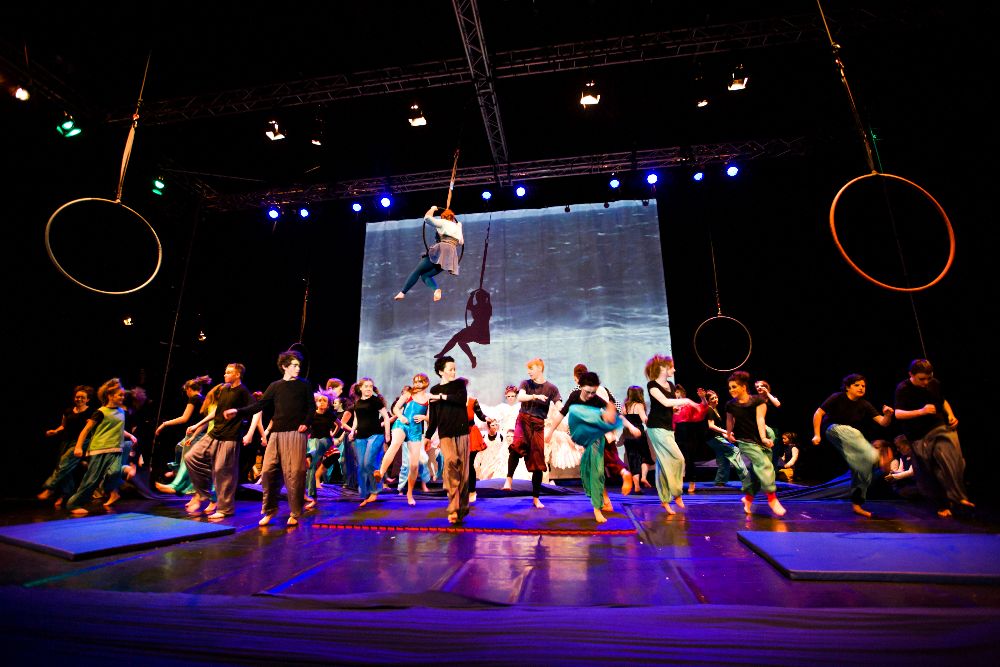 Established 2002
Caravan Member since 2012
Students per week 600
Vision A centre of excellence for youth and social circus in Ireland
Mission To unlock personal and creative potential and deliver social inclusion for young people through circus arts
Galway Community Circus is Ireland's flagship organisation for youth and social circus, located in the heart of Galway City with a local, national and international remit. Since 2002 our aim has been to advance the artistic, personal and social development of young people through circus arts. We are committed to creating an innovative and imaginative learning experience where all young people can realise their full potential. Through our groundbreaking programmes and high-quality productions, Galway Community Circus has proven itself to be a cradle of artistic excellence and educational innovation in Ireland, working with over 600 young people from diverse backgrounds every week.
Our mission is to unlock personal and creative potential and deliver social inclusion for young people through circus arts and our vision is of a centre of excellence for youth and social circus in Ireland. We are home to a year-round youth circus school and deliver social circus programmes in formal and non-formal education. We further the quality of the sector through professional development programmes for circus practitioners and participation in key international networks. Our productions give visibility and recognition for youth and social circus in Galway and beyond.
Youth Projects
Galway Community Circus is the home of our youth circus programme, which is focused on delivering high-quality and diverse arts experiences in an out-of-school setting for young people aged 5 to 20 years. The programme runs year-round in our circus space in Galway City, offering pathways for our members to engage at all levels. It consists of weekly youth circus classes running for 30 weeks per year, masterclasses and intensive training courses, international exchanges, cross-art-form creative labs, camps and outings.
At the core of the youth circus programme are ongoing performance opportunities for our members. We stage a variety of productions annually, from large-scale theatre or big top shows and outdoor or site-specific performances to smaller in-house shows. These productions are created by our members in partnership with Irish and international artists and companies and performed in a variety of contexts.
The programme is centred on young people, and their voices are represented in all aspects of planning and delivery. We do this through commitment to participatory methods in facilitation, peer-to-peer learning and ongoing participatory evaluation and monitoring methods. Our Youth Forum and Junior Leader Scheme further promote active citizenship.
Programmes are delivered by Irish and international circus artists and educators who are supported by European volunteers hosted through the Erasmus+ EVS scheme. We follow a five-year social inclusion strategy which aims to ensure that our youth circus programme is accessible to young people from disadvantaged backgrounds.

Social Circus
We deliver social circus programmes in formal and non-formal education throughout the year. In 2018 brought social circus to 1581 participants in 145 workshops in communities across the West of Ireland by partnering schools and community organisations.
Our social circus programmes are responsive and tailored to the needs of each target group. We work in long-term partnership with Foróige, Youth Work Ireland, Down Syndrome Ireland, Galway Autism Partnership and RehabCare. Social circus programmes are usually 6 to 10 weeks long and reach children and young people living with a disability or who are from socioeconomically disadvantaged and/or culturally diverse communities.
We offer a curriculum-based 10-week social circus programme for schools which uses circus as an alternative method of education to advance the artistic, personal and social development of young people and to encourage teachers and students to look at curriculum-based learning in exciting and innovative ways. This programme was the recipient of the Engage and Educate Award from Social Innovation Fund Ireland and Mason Hayes & Curran in 2017.
International Cooperation Projects
In 2018 Galway Community Circus coordinated 5 European Erasmus+ projects and took part in further four including three multi-annual strategic partnership projects and six mobility projects for young people and professionals.
We hosted seven European volunteers from Spain, Hungary, France, Belgium and Italy on 11 month Strategic EVS project funded by Erasmus+ and two Brazilian artists in residence adding to our hugely international staff team.
In 2018 Galway Community Circus also set up the Irish Centre of Funambulism and trained the first 208 people how to walk on the tightwire as part of our project 'Wires Crossed – a Balancing Act for Europe ' leading up to Galway 2020 European Capital of Culture. The Wires Crossed project includes three Erasmus+ KA2 Strategic Partnership projects with partners from other Caravan members.