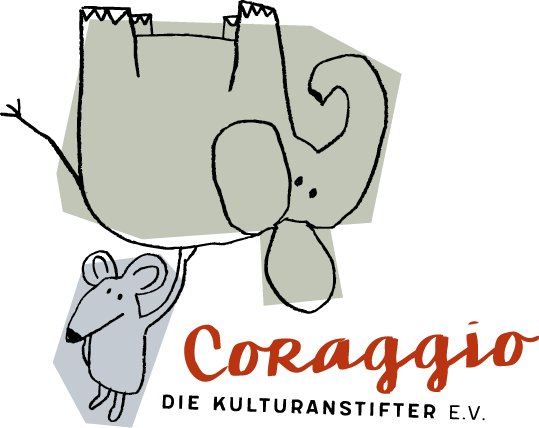 Coraggio Die Kulturanstifter
Location Germany 
Year established 2019
Caravan Member since 2019
Number of students 60 
Coraggio – Die Kulturanstifter is an association for cultural education founded in Berlin in 2019. Coraggio works with performing arts – circus, theatre, dance and music – using them to create a world of experience and education for children and young people. Coraggio implements holistic education and promotes the participation of children and young people in cultural, social and political life.
Since 2019, Coraggio is running cooperations with schools in three different neighborhoods of Berlin. In those primary and secondary schools, the children can take part in weekly circus and dance groups, during class and as after-school-activity.
As newly-founded organization, Coraggio aims at widening its activities in youth work, cooperation with schools and pre-schools, support for families, further education and cultural events.