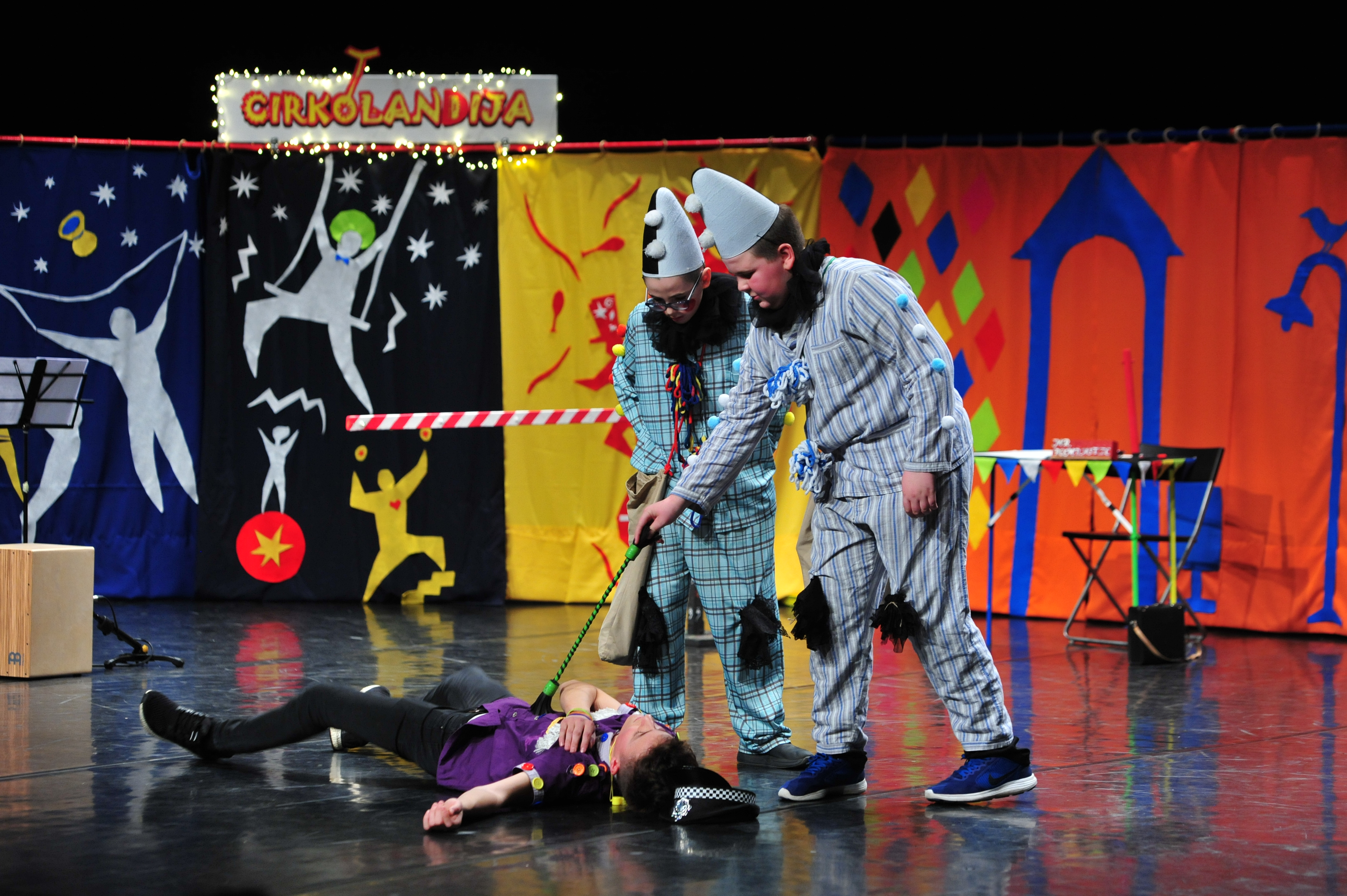 Location Ljubljana, Slovenia
Year established 
2013
Caravan Member since 
2016
Vision To become a recognizable quality development center for youth and social circus in Slovenia.
Mission: To discover, strengthen and develop personal and creative potential, and enable children and young people to social inclusion through circus arts.

We began our first circus activities in 2011, when we hosted the Bucharest Parada social circus in a one week visit. The charity project "Circus for a nicer tomorrow," was hosted in various parts of Slovenia as a promotion of the social circus and the acquisition of funds for the continuation of street work in Romania. After successfully completing the tour, we continued with circus activities on the street at the street educational program Minibus of Joy. Initially there were 14 daily circus workshops, which soon turned into a permanent activity with a small group of children. The group had a regular weekly exercise and began to be identified under the name Fuskabo witch means: Fužine, Skala, Bosko. In 2013, we became a member of the International Network Caravan Youth and Social Circus Network. Our group is actively involved in the network, thus far gaining great experience from other European circus schools working in the same field. Today, to our participants we are offering every day circus workshops in which, we also include personal monitoring, individual plan, a conversation with parents, schools, etc. Most activates are free of charge for our participants who are from 6 do 18 years old. . Part of the project are also preparing and performing various circus performances at home and abroad.
In the following years Fuskabo will focus on circus art in five key areas:
1. Social circus
2. School of Youth Circus
3. Promotion and expansion of the method of work outside of Ljubljana.
4. Program Assistant Circus Trainer
4. Active participation in international projects (EVS, training of trainers, youth exchanges, etc.,)
Fuskabo is a project of the non-governmental organization Skala, which has been working for 24 years in the field of youth street education. In addition to Fuskabo, Skala carries out the street program thought its Minibus of Joy, sport club, music group, daily center, summer camps, etc. It has over 200 monthly participants in mentioned projects above.
email: fuskabo.skala@gmail.com