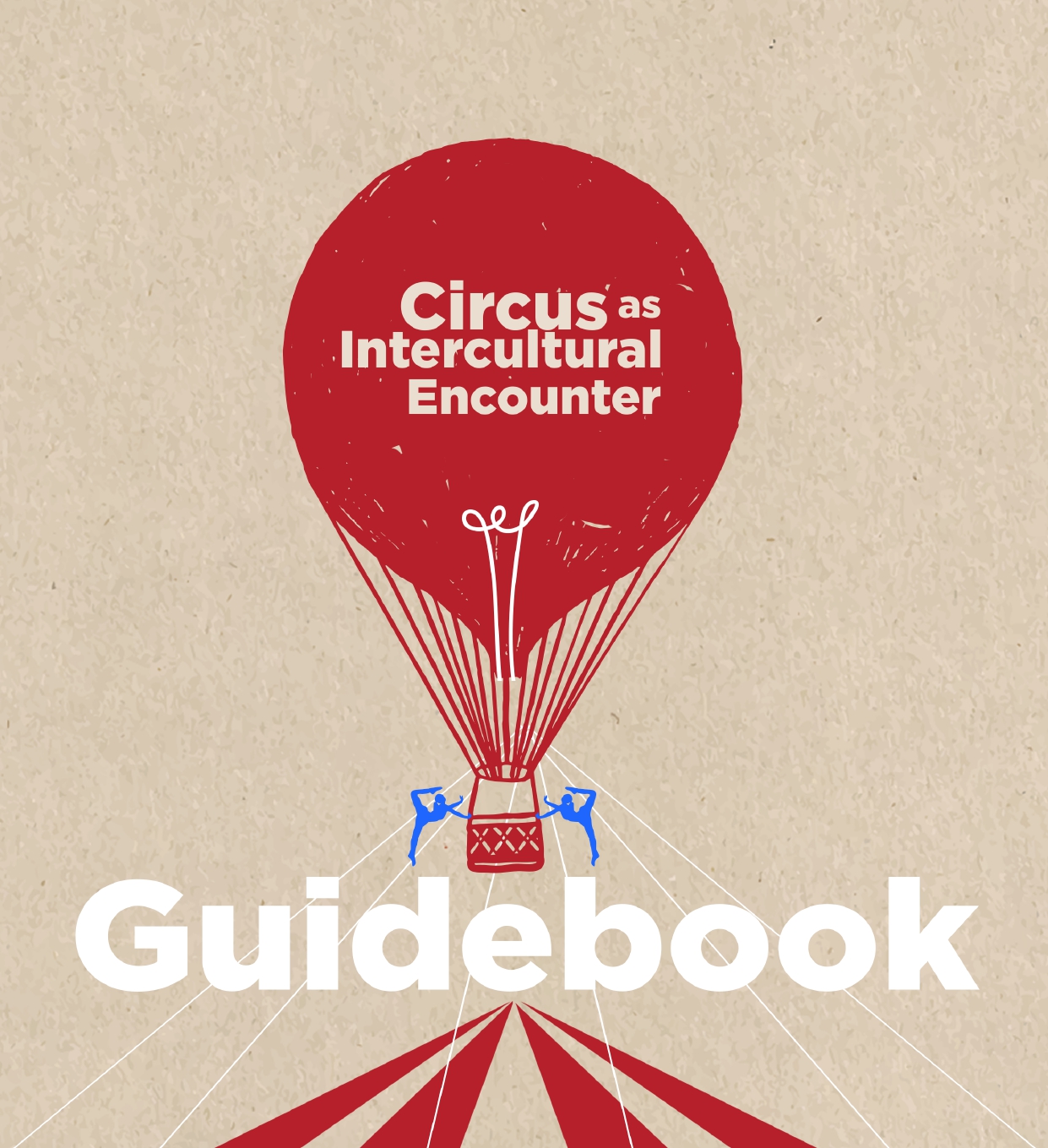 After 3 years of work, we are so proud to finally present you with the finalised guidebook. Please feel free to download the doucment, and print it at home. It is a working document, designed to be written in with your own reflections of the topics presented, and used as inspiration for your own work in intercultural settings. Enjoy!
Partners
Zaltimbanq (applicant) – Luxembourg
Caravan – Belgium
University College Dublin – Ireland
Altro Circo – Italy
Sirkus Magenta – Finland
Circus Planeet – Belgium
Skala – Slovenia
Palestinian Circus School – Palestine
Objectives
The proposed project seeks to promote intercultural dialogue and strengthen knowledge and acceptance of diversity in society by advancing the capacity of social circus trainers.
This project also aims to developand disseminateof a training programme of innovative skills and practices of intercultural dialogue necessary for effective anti-racism and social inclusion interventions, particularly relating to the circumstance of communities of refugees, asylum seekers and new migrant youth.
The above will take placethrough the following actions:
• a needs analysis of circus organisations regarding their current intercultural capacities, in order to identify gaps and create opportunities for further innovations in circus practice
• the design of a new training programme for trainers in circus organisations working with refugee and newly arrived migrant youth, to deepen their skills and competencies of teaching and pedagogy, creativity and leadership in their practice and in their organisations. This will be included within the framework of existing training programmes, in particular Caravan's Circus Trans-Formation (CTF) in Action
• publication and dissemination of a Training Guidebook on the social circus methodology for youth workers operating in intercultural settings
Participants
The following participant groups are involved in this project:
a) The Research Coordination Team, ca. 4 participants, consisting of one researcher from UCD, one researcher and one coordinator from Caravan and one researcher from Altro Circo-Giocolieri e Dintorni.
b) The project coordinatorsfrom each partner organisation, ca. 8 participants. They work as coordinators within their organisation and during the project.
c) The field researchers from each circus school, ca. 6 participants. They willresearch the practices of the organization in question while possibly investigating the actions of their own colleagues. Each partner organisation will try as much as possible to involve field researchers with various ethnic background. As far as possible, the field researchers are themselvesrefugees or migrants, which can provide them with lenses to observe and analyse power structures and discrimination in a different perspective.
d) The social circus trainers, ca. 14 participants, consisting of social circus trainers who are the ones teaching circus to migrant and refugee youth within the partner organizations. They will attend the pilot training in Luxembourg, where they will take part in the various training activities designed after the research. During this process, they will share their feedback, express their learning and highlight expectations they had that were not covered in the training programme.
This project is funded by the Erasmus + programme