The full members are organisations based in countries belonging to the Council of Europe.
They are committed to pedagogical development and have artistic activities. They are clearly working in favor of the young people and share Caravan objectives.
The full members are part of the Board of Directors and have the shared responsibility for the development of the strategy and direction of Caravan.
---
Ateneu Popular 9 Barris

The Ateneu Popular de Nou Barris (Ateneu) is in operation since 1977 in the district of Nou Barris in Barcelona. It is managed by the non profit association "Bidó de Nou Barris". It uses circus and culture as a mean of education to reach a social transformation. "Bidó de Nou Barris" is governed by a board elected by the assembly members and several working committees, in which anyone interested can participate. The various committees respond to different concerns, needs and facets of the project (in areas such as the organisation of training in circus, theatre and percussion, programming, communication, or artistic criteria).
Considering circus as a tool for education in values and the transformation of society, Ateneu provides training and social circus activities to the benefit of around 4,500 children, adolescents and young people. It includes a Children and Youth Circus School, educational proposals with groups in situations of social exclusion and training of trainers in social circus.
To learn more about Ateneu Popular de Nou Barris, please visit www.ateneu9b.net
---
Belfast Community Circus School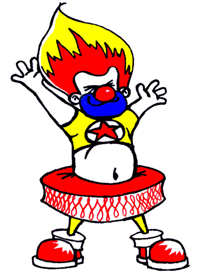 Belfast Community Circus School was established in 1985 and it is considered as a leading circus arts organisation in the UK and Europe. It is a registered charity with six full time employees and more than 25 regular sessional workers. BCCS teaches around 1000 sessions of circus classes for young people each year across Northern Ireland. BCCS has a long established focus for its work on using circus as a tool for personal development. BCCS works to create opportunities for young people from different communities work, learn and play together to develop a better understanding of difference. BCCS targets work in areas of high social need using circus as a tool to combat social exclusion.
BCCS ran the first ever full time professional training in Community Circus teaching in 1999. In the same year, the organisation moved into Ireland's only dedicated circus building – located in the centre of Belfast. Over the past 5 years BCCS has staged a full time training course to develop professional circus teachers and performers in Northern Ireland and continues to train social circus trainers. BCCS has engaged in numerous international exchanges since 1986 and has been a member of Caravan since its foundation.
To learn more about Belfast Community Circus School, please visit www.belfastcircus.org
---
Ecole de Cirque de Bruxelles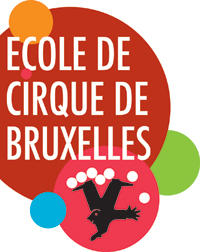 The Ecole de Cirque de Bruxelles (ECB) has forged, through more than 30 years of experience, its own methodology and pedagogy in circus arts. It considers that circus arts, beyond the mind-soul and skills-creativity conciliation, can be used as a tool for education, pedagogy and integration. In that framework, circus lessons are provided for children, adolescents and adults, whether they are physically and/or mentally challenged or not, and from disadvantaged or more privileged neighbourhoods.
These various empirical experiences led to a systematic development of specific and global competences and tools.
For more than 20 years Ecole de Cirque de Bruxelles offers specific training programmes, such as the internationally recognised training Circus Arts Training (FP): acquisition of a complete package of teaching skills, as well as an in-depth knowledge of circus arts
More recently, Ecole de Cirque de Bruxelles developed in partnership with Université catholique de Louvain a University Certificate in Circus Arts Management.
To learn more about the Ecole de Cirque de Bruxelles, please visit www.ecbru.be
---
Parada Foundation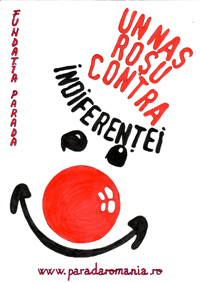 PARADA Foundation is a Romanian NGO created in Bucharest in 1996 by a French clown, Miloud Oukili. The aim of the Foundation is to support homeless children, young people and families, through its social, educative and social – professional integration services. The mission of the Foundation is the complete and stable re/integration of the people at high risk of social exclusion, by using a programme in which beneficiaries participate, first as partners of the Foundation and then as decision takers of their proper development.
PARADA developed its 1st artistic programme in the field of social circus in 1996, which is still for the Foundation one of its main activities in the field of social integration.
The Foundation was awarded several prizes for its activities, such as: Prize UNICEF 2000, Prize ARTUSI 2000, Prize CLOWNUL SPERANTEI 1999 or Prize Albert Schweitzer 2000. For his action in favour of street children, Miloud received the title of Doctor Honoris Causa of the University of Bologna, in 2007.
To learn more about Parada Foundation, please visit www.paradaromania.ro
---
Galway Community Circus

Galway Community Circus is a youth arts charity built on fun, innovation and a commitment to inspiring and empowering young people through circus arts. The organisation was set up in 2002 as the first dedicated youth circus in the Republic of Ireland.
We currently have more than 300 youth circus members between 5-20 years of age attending classes on a weekly basis. We also run weekly Toddler and Family Circus classes for younger children as well as a variety of training courses for adults. Our programmes are widely accessible and inclusive, allowing participants to realise their potential in accordance with their own abilities. We have strong partnerships with local schools and community organisations and regularly run short and longer term programmes for those who would not otherwise have access to such activities and our bursary scheme makes our work accessible to young people from families with lower incomes.
Our education programmes are directed towards performances and our youth members devise, produce and perform in a number of productions, parades and cabarets throughout the year.
To learn more about Galway Community Circus, please visit galwaycommunitycircus.com
---
Zaltimbanq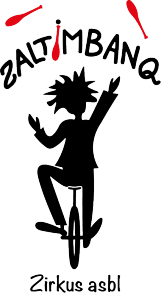 Luxembourg's only circus school has over 250 students, aged between 4,5 and 50 years old, taking part in one (or more) of the 30 weekly classes. These classes include parent-child circus, multidisciplinary classes, specific classes (acrobatics, unicycle, trapeze…) and performing group workshops. Furthermore there is an open training space once a week.
The school also provides workshops for children and/or adults with foreign teachers during school holidays and on weekends, social circus projects (prison, disadvantaged neighbourhoods, mentally and physically challenged people, …) and performances for different audiences. In May, Zaltimbanq' organizes the festival "Cirque sous Chapiteau".  During 10 days a number of international artists visit the big top to perform on stage and to work with the y oungsters of the school. The festival also gives the students the possibility to show what they have learned to their parents and friends.
To learn more about Zaltimbanq', please visit www.zaltimbanq.lu
---
Le Plus Petit Cirque du Monde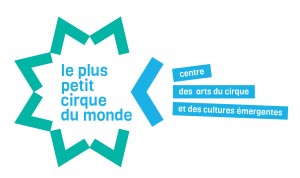 Founded in 1992, Le Plus Petit Cirque du Monde (PPCM) – Centre des Arts du Cirque et des Cultures Emergentes –  is a non-profit organisation that develops and promotes circus and emergent cultures (hip-hop, parkour…) in the field of youth and social circus, street performances, partnerships with professional artists, vocational training for artists and trainers and international exchanges.
Located in Bagneux (a close suburb in the South of Paris), in the heart of a disadvantaged area, PPCM is recognised as the leading organisation for social circus in France by the European Commission and the French Ministries of Culture and Disadvantaged areas (4550 participants, 27 employees, a budget of  901 000 Euros in 2013).
In cooperation with another association, PPCM  started in February 2010 a VET in Circus activities recognized by the Ministry of Youth as a Level 4 degree BPJEPS (Brevet Professionnel Jeunesse Education Populaire et Sports – Circus activities ). PPCM is preparing now a 2 – year VET programme in the field of Urban Cultures and Social Circus.
To learn more about Le Plus Petit Cirque du Monde, please visit www.lepluspetitcirquedumonde.fr
---
Cirqueon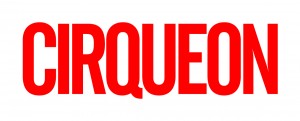 CIRQUEON is an umbrella organization dedicated to the support and development of contemporary circus in the Czech Republic.
The main purpose of CIRQUEON is to provide information about the Czech and European contemporary circus events, to support projects of the new circus wave emerging in the Czech Republic and to facilitate educational and training programs for children, youths and adults.
Cirqueon supports the creation of new performance projects and provides rehearsal space for artists. Not only Cirqueon gives training for professionals in the field of contemporary circus skills, but it also runs research and information activities in the field of related theory.
In February 2010, Cirqueon, the Center for Contemporary Circus was founded in a rented industrial space. The center houses a training space, an office and an information center. There is a library available which collects Czech and foreign publications, articles and DVD's related to the contemporary circus. The library is registered in the SIBMAS international network of performing arts collections.
In March 2012 Cirqueon and other partners established a Czech Social and Youth Circus network –  Cirkonet.
To learn more about Cirqueon, please visit www.cirqueon.cz
---
Upsala Circus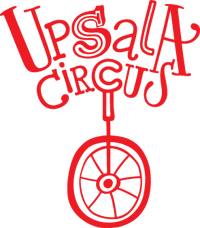 Upsala Circus is a unique project aimed at social adaptation of at risk kids and teenagers through learning circus skills. It has been operating in St. Petersburg since 2000. The goal of Upsala Circus is to create an alternative to street life, bring kids back into society and create the conditions for realising their full potential. Studying circus arts allows teenagers to fulfill their need for risk and undertake this in a socially acceptable manner.
The young artists of Upsala train not less than 5 times a week. During the training, they learn acrobatic, juggling, theater, pantomime and have the possibility to discover new techniques.
Upsala Circus puts on performances in children's homes, schools, boarding schools, special schools and other charitable organisations. Every year Upsala's artists take part in a tour to Europe where they perform our latest shows.
To learn more about Upsala Circus, please visit upsala-zirk.org
---
Cirkus Cirkör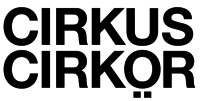 Cirkus Cirkör is a contemporary circus company since 1995 founded by our artistic director Tilde Björfors. Today Cirkör is touring the whole world, including Cirkör LAB, Cirkör Event and Cirkör Education. Cirkör stages circus arts training and education for young people with or without disabilities, and has an upper secondary school.
The Cirkör House (training hall and headquarter) is situated in Alby in Botkyrka, one of Sweden's youngest and most international municipalities, where long-term and social circus projects are implemented in the community development. One of Cirkör's statutes is to inspire and to be inspired by the youths and the street arts. The core values of the organization are cocky commitment, individualistic solidarity, and quality madness.
The pedagogic department meets 30 000 children, youths and staff working with youngsters per year, in 50 different cities across Sweden through workshops, courses, camps, open training, and school activities. The circus training is given in order to further personal development, to promote creativity, and to produce performances. Cirkör also offers possibilities for young people to work as circus teachers, to teach other youths.
To learn more about Cirkus Cirkör, please visit cirkor.se
---
Sorin Sirkus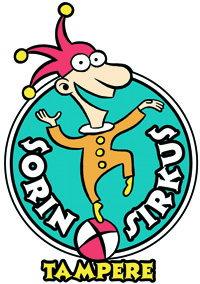 Sorin Sirkus is a youth circus school established in 1985. Sorin Sirkus has been nominated as a National Development and Service Center of Youth Work by the Ministry of Education and Culture in Finland. It works in the fields of basic education of circus arts, circus performance and social circus. The circus school gathers together weekly around 380 students of different ages (4 to 25 years of age) to practise variety of circus disciplines. At the same time, Sorin Sirkus teaches varying number of social circus groups, and runs large number of different projects from workshops to longer courses, as well as productions of performances of different lengths.
Sorin Sirkus organises diverse activities from youth circus schools, to social circus and work welfare workshops, and all the way to festivals and camps. They are also active actor in the development of circus arts, pedagogy and youth work both at municipal and national levels.
To learn more about Sorin Sirkus please visit www.sorinsirkus.fi
---
Cabuwazi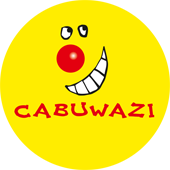 CABUWAZI is a youth circus in Berlin that started in 1994 and is since 2010 part of GrenzKultur gGmbH. With its five places in socially difficult areas of the city, CABUWAZI offers circus pedagogical leisure time activities, mostly free of charge, for children between 4 and 21 years old and reaches weekly about 500 children and youngsters (annually 8000 participants).
Next to regular trainings, CABUWAZI organises shows, holiday camps, co-operations with refugee accommodations, schools and nursery schools, international youth exchanges and circus pedagogical trainings for teachers.
CABUWAZI also runs the Circus Akademie Berlin which offers an annual professional training for circus educators.
The activities of CABUWAZI in Berlin are based on the idea that people, and children in specific, need to build up social competences in order to build up a stable and safe environment. Circus is an artform, a way of expressing that goes further than the spoken language. Together with the physical development of the body that circus provides – strength, balance, coordination … – it demands a certain trust in yourself and the others. We teach this trust through games, training and performances, and all of this as group activities. In this way, we can give the children the opportunity to find for themselves who they are and help them build up these needed social skills.
To lean more about Cabuwazi, please visit www.cabuwazi.de
---
Ton sur Ton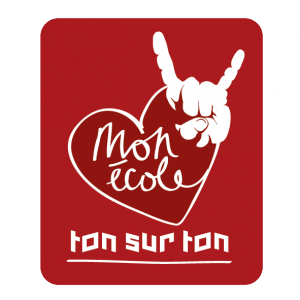 For the past 15 years, the foundation Ton sur Ton, based in La Chaux de Fonds,  has provided full and lively academic teaching to the students of the Bern-Jura-Neuchâtel region (Switzerland) in the disciplines of Jazz, Modern Music, Theater, Contemporary Dance and Circus Arts.
In the discipline of Circus Arts, the Ton sur Ton circus school provides weekly lessons to 160 students from 2,5 year old toddlers to adults. These students are taught by professional teachers.
In parallel to the recreational and the pre-professional teachings, the Ton sur Ton foundation initiated in 2016 the program Art Sans Frontière. It is a participatory mediation and social circus program that aspires to use circus, dance, theater and music as integration and personal development tools. Art Sans Frontière favors a concrete, real and participatory access to performing arts and is facilitated by professionals.
It also raises awareness on the profession of performing arts of dancers, actors, musicians and circus professionals related to the Ton sur Ton foundation.
The program Art Sans Frontière is a collaborative network between the artists and the different art, social, educational, and medical institutions for the benefit of the social intervention and cultural mediation.
For more information : http://www.tonsurton.ch/