The associate members are organisations or individuals based/delivering Social and Youth Circus inside or outside EU qualifying area.
They receive all of the information produced by Caravan on a priority basis. They can use Caravan administration to put out their own information to all members.
---
Skala

Skala is a non-governmental, non-profit and non-political, private institution located in Ljubljana, Slovenia. It works in a block settlement inhabited by large number of people, mostly immigrants from the former Yugoslavia and Albania. Many of the young people living there are related to a low socio-economic status. They have no chance of quality personal development and they spend a lot of time on the street. Skala's program is based on prevention, which means to offer these young people the opportunity to become active in their lives, to take responsibility for their lives and later in society.
It works through three main programs: a youth center, a mobile youth center (Minibus of joy) and a street creativity project which lays on circus pedagogy.
Learn more about Skala: www.skala.je
---
Metis Gwa (Guadeloupe)

Metis Gwa is an association from Guadeloupe. It believes on Art not only as a tool to get to know a society but also to communicate and exchange ideas beyond borders.
It supports culture in the Caribbean, Europe and in the world since 2007.
Its actions promote the link between Art-Culture-Society through the creation, training, spreading and employment.
Learn more about Metis'Gwa: metisgwa.com
---
Altro Circo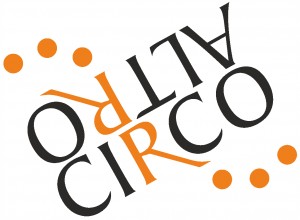 Project AltroCirco (Social Circus): is the new project of Association Giocolieri & Dintorni for the development and acknowledgement of Social Circus in Italy. It has the ambition of connecting the associations and individuals working with Social Circus in Italy, in order to support a common process of growth and promote circus as an instrument of social transformation. 
AltroCirco has the following mission:
national network
training for trainers program, advocacy and information
study & research
national and international projects and partnerships
promotion and legitimacy of the sector
Learn more about Altro Circo: www.altrocirco.it
---
Palestinian Circus School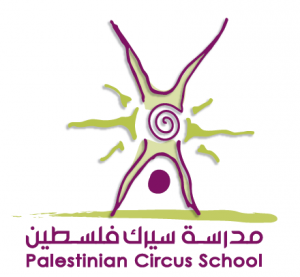 PCS teaches circus to children and youth between 6 and 20 years old (some older students). We have an average of 300 students per year in all the weekly circus clubs in different locations and for different groups in the country: Ramallah, Birzeit, Al Jalazon refugee camp, Al Fara refugee camp, Jenin, Star Mountain and Red Crescent centre for people with disabilities and Jenin girl's rehabilitation centre. Next to weekly circus clubs we organize yearly summer camps for our students and we teach in other summer camps where we reach around 400 children per year. For PCS, circus is a strong tool to address the many challenges children and youth face while growing up under military occupation and in a society where freedom is being curbed more and more. Through circus we work hard to create a more inclusive society. At the same time some of our students dream of becoming circus trainers or artists, in which we want to accompany them as far as we can.
PCS also creates and performs. We have a student show group that creates a show every 1 or 2 years and tours the show in Palestine. We also create productions with our professional team which we tour in Palestine and, when possible, abroad.
We are also founding member, together with 11 other Palestinian organisations, of the Palestinian Performing Arts Network with as main aim to raise awareness and support for performing arts among the Palestinian Society and to lobby the Palestinian Authority and international donors to support a genuine independent performing arts movement.
Learn more about the Palestinian Circus School: www.palcircus.ps
---
Seoul Street Arts Creation Center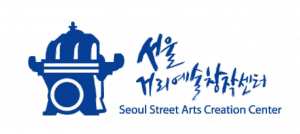 Seoul Street Arts Creation Center is the first street arts-and-circus base camp for production, practice, education, and distribution in Korea.
SSAC is located in Gwangjin-gu in Seoul. This facility provided water for Seoul citizens for over 40 years. In 2015, it completed its function as an industrial facility and was assigned the new role of a cultural space, enabling the creation of Seoul Street Arts Creation Center.
Among other activities, SSACC focuses on art education through programs, such as «Circus Arts Playground » a project aiming at introducing circus in everyday life.
Besides, SSACC also contributes to the evaluation and the dissemination of the impact of social circus through the participation in international exchanges and conferences, as well as through a wide range of training of trainers, among which teachers but also public employees receive this formation in order to provide them with creative thinking abilities.
To learn more about Seoul Street Arts Creation Center, please visit : http://ssacc.or.kr/en
---
La Compagnie Des Contraires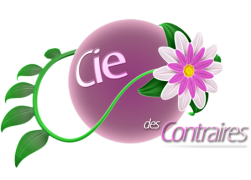 Created in Paris in 1991 by Neusa Thomasi, the association creates cultural and educational international activities linking theatre, circus, community education and training. A circus school, a theatre troupe and educative space, working with youth in marginalised neighborhoods.
La Compagnie Des Contraires' mission is also to support and train municipalities, artists and socio-cultural institutions to implement and stage performances locally in order to reinforce the competences in dealing with young people and the specific local issues that they face.
www.compagniedescontraires.com
---
Israel Circus School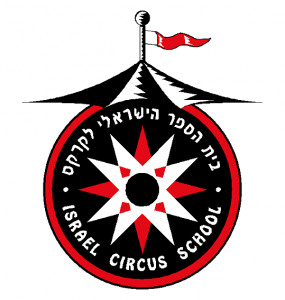 The Israel Circus School is run by the Association for the Development of Circus Arts in Israel, a non-profit organization established in 2002, and the first to provide circus training and skills to Israeli children, youth and adults. ICS embraces a social vision that is rooted in commitment towards the community.
ICS is active as a social circus, and holds social and educational activities for youth at risk and workshops for those with special needs. Throughout the school year, ICS holds a series of sessions with Arab and Jewish participants, some of which take place on site at ICS circus center and some held at various schools, with the objective of reinforcing the relationships between them through joint artistic activities.
On an international level, ICS participated in the past in a project in Turkish and Greek Cyprus with a grant from the European Union to create a circus program for Jewish, Muslim and Christian children in Israel.  The association participated for several years in summer circus workshops held at Berlin's Circus Shake.
The Israel Circus School has created a space for multicultural activities for youth, that transcends the different nationalities, religions, cultures, and ethnic backgrounds.
To learn more about Israel Circus School, please visit:  http://www.circusschool.org.il
---
L'art d'en Faire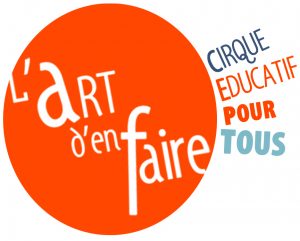 L'Art d'En Faire is a circus school and a non-profit organisation working on youth and social circus, and using circus as a tool for education. It was set up in 2008 in South Ardèche, France. We run several activities, in the city of Aubenas and in remote rural areas in the surroundings:
Circus school for inhabitants
Circus in schools (primary and secondary)
Circus as educational extracurricular activities with partners
Circus and disability: workshops and trainings with special institutes, integration, "mixed projects" (participants with and without disabilities)…
Circus, citizenship and youth
Resources: training, educational support and content, coordination / active participation in 2 local networks : "Circus for non-professionals" and "Disability – performing arts"
Our projects aims at enhancing social cohesion between inhabitants, in urban districts and rural areas, with circus as a bond. We work with many partners and want to be active in the local development of South Ardèche, on educational, social and cultural aspects. We do our best to offer affordable activities to everyone.
To learn more about L'Art d'en Faire please visit: http://www.lartdenfaire.com 
---
Sirkus Magenta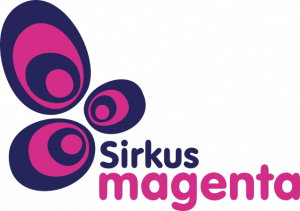 Sirkus Magenta is a non-profit social circus association from Helsinki, Finland, established in 2011. Our main task is to promote mental and physical well-being and social inclusion by the aid of circus. Magenta works with special needs children, youth at risk, families in crisis, refugees, elderlies and anyone at risk of social exclusion. We bring the joy of circus to kindergartens, schools, community centres, child welfare units, refugee centres and culture houses.
In 2013 Magenta established a circus school with Finn Church Aid to Zaatari refugee camp in Jordan. Young Syrian trainers educated by Magenta are now teaching circus for large groups of girls and boys living in the camp.
In addition, we teach circus as a recreational activity for families and adults in 24 hobby groups every week. We also run fun circus team-building events and workshops for private and corporate clients. We arrange performers and workshops for public, private and corporate events: bachelor parties, birthdays etc.
Magenta reaches about 200 special needs customers and 400 hobbyists weekly. In 2016 over 9000 people participated in Magenta's circus activities.
To learn more about Sirkus Magenta please visit : http://sirkusmagenta.fi 
---
 Mobile Mini Circus for Children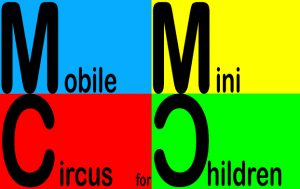 Mobile Mini Circus for Children (MMCC) is a nonprofit organization inspiring children to discover their potential and take the lead in creating lasting cheerful societies. MMCC is a leading social circus organization working for and with vulnerable children and youth in challenged societies. With social circus, we improve social skills and facilitate a sense of belonging to the society. Local ownership and participation are two key elements of our pedagogy.
MMCC's vision is to create a cheerful world where children and youth grow happily to their full potential. In this perspective, MMCC provides tools and methods, to create and facilitate opportunities for children and youth in developing social skills, a healthy identity, a sense of belonging to the society. They also introduce , advocate for and promote environments and cultures that enable children and youth to grow to their full potential. MMCC engages, shares and collaborates with national and international communities and organizations, to expand, improve and enrich the methods of social circus pedagogy and its use around the world.
MMCC takes children seriously. Therefore, their pedagogy relies on working with children for children. In their activities, they assume the role of facilitator, not teacher, trainer or lecturer. Their approach is participatory, where children take the lead and direct us to what is necessary for children. In this way they facilitate the discovery of potential and the development of social skills which create a sense of social belonging.
To learn more about Mini Mobile Circus for Children, please visit : http://www.afghanmmcc.org
---
 Sirkhane – Her Yerde Sanat Dernegi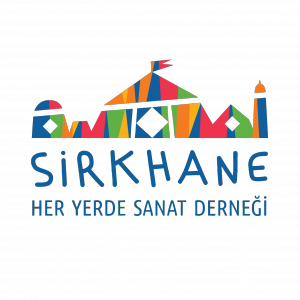 Sirkhane is a Social Circus School founded by Art Anywhere Association in 2012 in South Eastern Anatolia, in a region where it's hard to be a child. Sirkhane mission is to provide safe, friendly and embracing environment for children, who are effected by conflicts. Replace their damaged childhood with happiness and to enrich the children's imagination with colors of social circus pedagogy. Sirkhane Social Circus School is carrying out activities continuously in Turkey and Iraq. Students are playing, learning and teaching each other.
To learn more about Sirkhane – Her Yerde Sanat Dernegi, please visit : http://artanywhere.weebly.com
---
 Zip Zap Circus
Zip Zap was founded in Cape Town in 1992, to inspire young people and help build a new culture of peaceful coexistence in South Africa. Working with a diverse community of children from all backgrounds, Zip Zap helps kids to 'dare to dream' and learn to make those dreams a reality. Zip Zap's programs are all free to participants, with financial and material support coming from individuals, organization, corporations and foundations. In South Africa and the world, Zip Zap is recognized across Governments, Ministries of Education, Tourism, Arts & Culture and private societies, as a major contributor to the development within the iconic 'Mother City' and providing sustainability of the circus arts in South Africa.
Zip Zap operates predominantly within the Western Cape. However, as the annual calendar of events varies from year to year, Zip Zap periodically tours internationally and nationally presenting performances and/or skills transmission programs.
The Zip Zap children have performed for presidents and world leaders. They have done 27 international tours and numerous international media showcases. Kids, who began as six-year-olds swinging from a trapeze tied to a tree, are now professional performing artists working in Europe and North America. Young people who grew up on the streets are now skilled and valued artists and technicians in the entertainment and film industries. Best of all, these kids have become teachers themselves. They are ambassadors and role models for others, demonstrating dramatically to young people and the wider public the possibility of a new way of treating each other.
To learn more about Zip Zap Circus, please visit : http://www.zip-zap.co.za
---
 Cirkokrog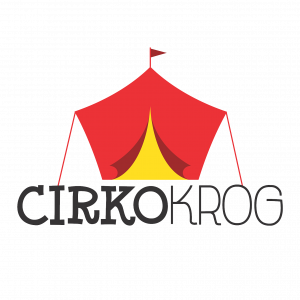 The Association for Circus Pedagogy – Cirkokrog is a nongovernmental nonprofit association that is developing and working in the field of circus pedagogy, youth and social circus in Slovenia since 2005. We use circus activities to stimulate creative expression, cooperation, connectedness, education, empowerment, promotion and activation of children, youth and other groups.
We are active with youth and social circus programs held in schools, multicultural schools, (re)educational homes for children and youth, asylum homes, student homes, youth centers and elsewhere. We also organize international youth exchanges and street circus projects in depriviliged communities. We aim to create mixed communities and create bridges between different groups of people.
Our focus is to develop and cherish youth and social circus programs based on the empowerment of youth, inclusion of deprivileged groups, culture animation and community work.
To learn more about Cirkokrog, please visit http://cirkokrog.com 
---
 Fekat Circus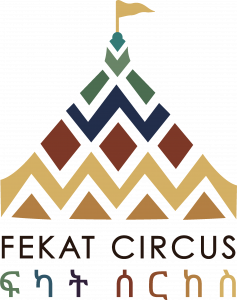 Fekat Circus, blossoming circus in Amharic, was initiated in 2004 in Addis Ababa – Ethiopia – by a group of young artists for whom circus was the most important thing in their lives.
Today, Fekat Circus is one of the most active circus organisations in Ethiopia. It involves thousand of youth and counts 26 permanent employees.
The soul of Fekat Circus has two cores:
an artistic and professional core that builds the skills of aspiring Ethiopian circus artists and provides them with work opportunities
a social core that involves thousands of children living in challenging situations into the magical circus world.
In 2015 Fekat Circus organised the first African Circus Arts Festival in order to stimulate the development of the circus sector in Africa. The second edition took place in March 2018, inaugurating the first circus tent in the Horn of Africa.
To learn more about Fekat Circus, please visit http://fekatcircus.com
---
 Centre International des Arts en Mouvement (CIAM)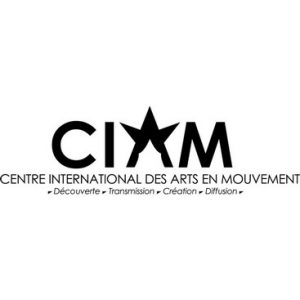 Created in 2012 by Philippe Delcroix and Chloé Béron, driven by a profound desire of the city to develop a complete project about circus arts, the International Center for Arts in Motion (CIAM) aims to make Aix-en-Provence one of the leading cities in circus arts transmission at all levels, and a city committed with the artists of its renewal.
The CIAM opened in September 2013 and since then it is developing a dedicated equipment at the Domaine de la Molière, a 5 hectares area on the outskirts of Aix-en-Provence, with several facilities dedicated to circus arts' practice.
The CIAM aims to be a meeting place between arts. Discovery, transmission, creation, dissemination, the CIAM cultivates and deploys its diversity with a constant concern for coordination and sharing.
Resource for circus arts, from traditional to contemporary. Resource for the inhabitants who will be able to discover the unique sensations of its practice. Resource for local and national artists, who will see in it a favourable environment for research and interdisciplinary encounters. Resource for the territory which will grow from the diversity of its artistic proposals.
To learn more about the CIAM, please visit http://www.artsenmouvement.fr/
---
Hringleikur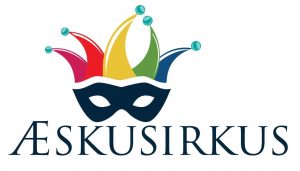 Hringleikur is a new Icelandic circus company that aims to promote Icelandic circus culture. The members of Hringleikur come from a variety of backgrounds, but all share a passion for the circus arts and building a diverse circus culture in Iceland.
The group run a youth circus school and are looking to expand their training program for new and experienced Icelandic circus students. The artists in Hringleikur come from various backgrounds, including gymnastics, drama and dance, as well as education in circus schools abroad, such as at the Codarts Art Academy in Rotterdam and AFUK in Copenhagen. The group has worked together for many years under the name of Sirkus Island.